Elite Tiling
is an established tiling specialist, we have a reputation for
excellence and provide a
High Quality
tiling service at affordable,
sensible prices in the Manchester area.
We're proud of our work and the end result is a job we'll ALL be proud of, that's why we only have satisfied customers!
Elite Tiling covers all types of tiling from ceramics and porcelains, natural stones and mosaics to victorian heritage tiling including tile cleaning and repairs.
We're proud of our work and the end result is a job we'll ALL be proud of, that's why we only have satisfied customers!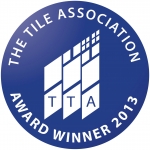 The Tile Association Tile Fixer Of The Year 2013!
That's me in the middle – my name is Dave Stott and my work is second to none (although I don't like to boast about it!)
I'm very proud of the tiling I do and, up to now, all my customers have been proud of the finished job.
Why use a Tile Association member?
The TTA will not accept just any company as a member. Each company, contractor and tiling fixer that wishes to join
is carefully checked for financial, technical and service standards.
For all projects, large or small, you need confidence that the people taking on the job are skilled professionals. Avoid rogue traders.
Enjoy peace of mind, check their credentials and make sure they are a member of The Tile Association.
TESTIMONIALS
"Very Professional, Friendly, Game me lots of advice, Tiling is excellent, really pleased with my kitchen floor."
"Polite and Punctual, keen to ensure that the job is done to your satisfaction, very clean and tidy. Thanks. Graham Blears. Astley"
"Fantastic Job, very impressed with the whole bathroom,aslo he is very clean and tidy and cleans up at the end of every day. Polite and a happy to answer any question that i asked. Highly reccomended Mandy Harrison"
"Would recommed Elite Tiling to anyone looking for a helpful and pleasant tiler and a quality tiling job done efficiently and for the right money. Nice one Dave!"
"A job immaculately done. You won't find a more helpful and competent tiler than Dave. Nothing was too much trouble. Clean and tidy too. I have no reservations in recommending him to any one."
"Great results and Dave was not only a great tiler but advised us on look and all options."
"Really great job, would recommend him to anyone."
"I am absolutely over the moon with the tiles that Dave has put on around my kitchen, he is very helpful and nothing is to much trouble, and the best thing of all, he cleaned up after himself, brilliant job. "
"Dave came as a recommendation as he had done my brothers wet room, en-suite. I wasnt sure on what tiles to pick and colour of grout. Dave was very helpful and talked through lots of ideas, I am very glad he did as now my kitchen wall tiles are stunning in black brick effect with matching grout. If you need a tiler and want a first class job doing- get Dave to do it."
"A Great job and we are very happy with the attention to detail that has been taken throughout the whole project – both bathrooms walls and floors, kitchen and utility floor. No problems with anything. Cheers Anil and Shanaha."
"Very courteous, time keeping is excellent, fantastic work and we would recommend to use him for all tiling jobs."
"Dave was very punctual,very tidy, very professional and did a great job of our floor. I would have no hesitation in recommending Dave to anyone and i will definitely use him again. Thanks Dave"
"Dave was very helpfull and gave us some really good ideas & advice, he was very punctual, done a first class job and left the house clean & tidy at the end of each working day. a better tiler you could not wish to find. i would recommend him to anyone who is looking for a tiler."
"Dave has done an excellent job on my kitchen floor. He was punctual, tidy and very professional. He could not do enough to help and I am extremely pleased with the finished job. I would have no problems recommending him to anyone "
"Dave was professional in his work and had some excellent suggestions for colours – especially grout. The job was finished on time and the quote was great value for money."
"Dave was friendly and helpful, taking his time to explain all the options for tiles, grout and edging, and making recommendations. He is a true craftsman, the kitchen tiles were done to a very high standard, I couldn't be happier with the finish."
"Dave did a really nice job that has transformed our kitchen, would recommend to anyone."
"Dave has done a fantastic job of the kitchen, really happy with how it now looks. if you want a good reliable tiler give Dave a call, cheers Dave"
"I have no hesitation in recommending Dave if you require a tiling job. From the minute I asked him to tile my new conservatory and replace the old existing kitchen floor, which was tiled very poorly he took the project on, calling round on several occasions to make sure he got the levels correct which were slightly different. The conservatory floor included under floor heating and required raising to the same level as the kitchen. He is true professional in every way he is trustworthy and very neat and tidy always tidying up after each day. He came up with some great ideas and advice which we wouldnt have thought of like edging the rooms with a tile skirting board with a chrome finish. It looks stunning. Dave even cut the kick boards down to size for the kitchen units and sealed them with a coloured silicone to match the kitchen. The finished job looks like a showroom and definitely gets the wow effect when people visit. Dave also saved us money on the tiles with a discount voucher; the only proviso I would make is to ensure that you have a stock of vimto in as Dave drinks gallons of it."
"A really nice job with our victorian bathroom, i wasn't easy to find a tiler who knows and is qualified in victorian tiling, dave explained everything in detail, he was more than happy to come around on many occasions to take us through the options and what would look the best, he worked out the pattern a we ordered exactly the right amount out of tiles that we needed. We thoroughly recommend dave to carry out any tiling requirements that you may have. Dave thank you."
"We asked for a recommendation for a tiler from our local plumbing merchants and were advised to contact David Stott from Leigh. Well, we could not have made a better choice, right from the outset he was very helpful. He would call around just to see how everything was progressing before he was due to start work.He offered advice and suggested the best way to progress. Once Dave started it was apparent how meticulous he was, taking a great deal of time to plan how the tiles would look when finished. The finished bathroom now looks spectacular and it is all credit to him. He worked through the weekend to ensure it was completed as soon as possible. He was always tidy and cleaned up at the end of each day, we would have no hesitation in recommending David to anyone requiring tiling. Wendy Carr and David Pownall, Leigh."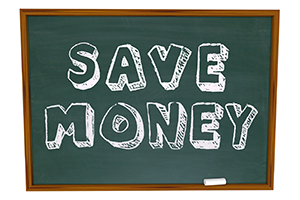 SAVE UP TO 20%
Read More
SAVE UP TO 20%
To save you more money I set my tiling rates below the average for qualified tilers in the North West area. Arrange a free estimate with me and avoid paying for more tiles than you need. I will provide you with the exact measurements to order your tiles.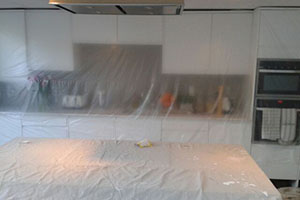 I TREAT YOUR HOME LIKE I TREAT MY OWN HOME
Read More
I TREAT YOUR HOME LIKE I TREAT MY OWN HOME
All worktops, bathroom suites and shower trays are always protected from scratches, carpets are covered with dust sheets, All working areas are kept clean and tidy and all heavy duty cutting equipment is operated outdoors. I always clean and polish tiles at the end of each job.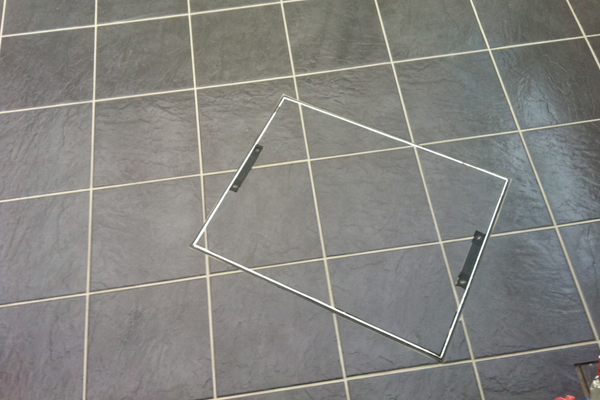 KEEN EYE FOR DETAIL
Read More
KEEN EYE FOR DETAIL
My Keen eye for detail ensures perfection with every project. Every layout is carefully planned to create an impression of space and symmetry. I prepare all surfaces prior to tiling, this guarantees all tiles are completely flat and grout lines are level and straight that will leave a stunning impression that will last forever.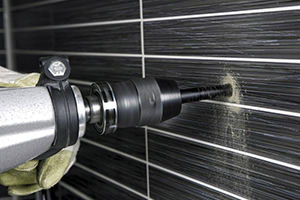 I ONLY USE SPECIALIST TOOLS
Read More
I ONLY USE SPECIALIST TOOLS
Professional tile cutters for high strength ceramics and even tough grade porcelain, a heavy duty water cooled saw for all natural stones. My tile drills are adapted to cutting holes through all types of tiles to give a great finish around pipework.
We Use the best top quality tools and equipment to give a first class finish with every project.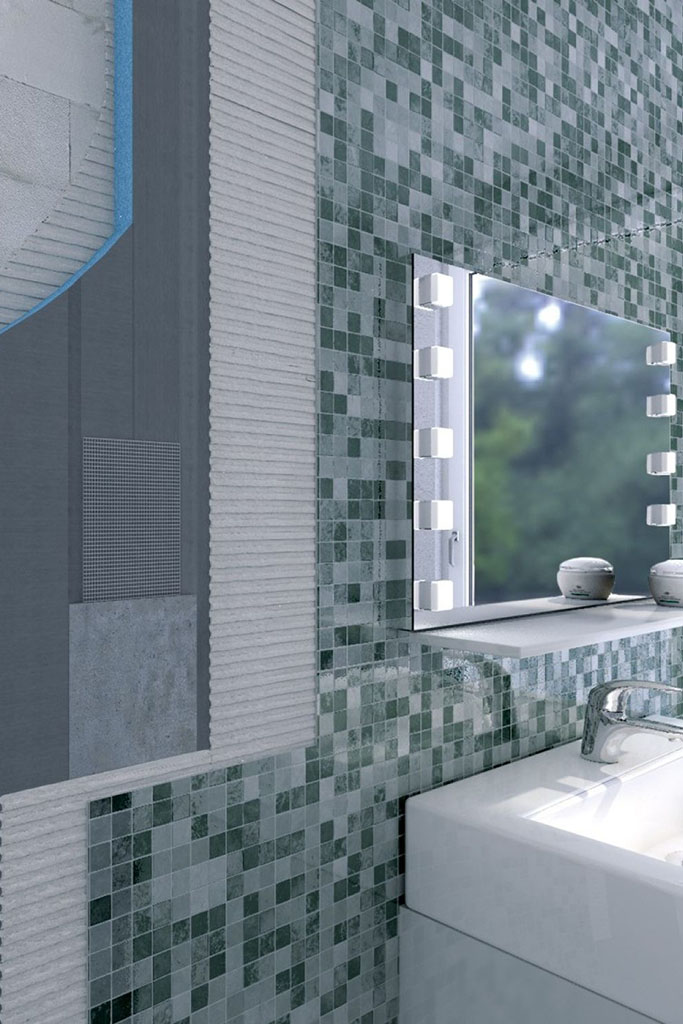 Full Wet Room Design and installation
A wet room basically does away with a shower enclosure (with the wet room itself becoming the shower enclosure). A shower drain, inset into a gently sloping floor takes the place of a conventional shower tray. They are perfect for contemporary interiors, where they lend themselves well to an effortlessly sleek and minimalist overall appearance.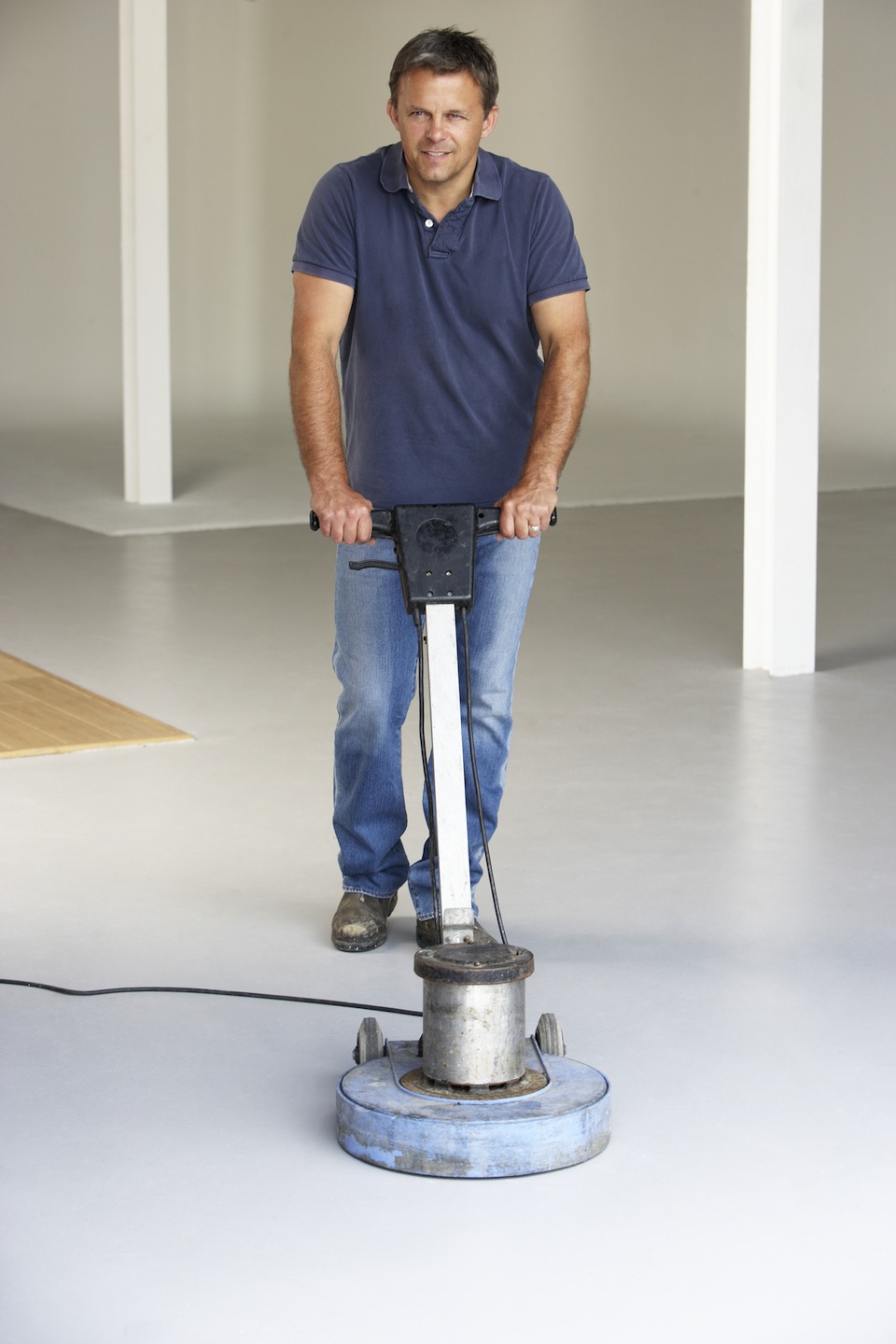 Natural Stone restoration and polishing
If your marble flooring is fading from dirt, scratches and exposure to the elements, it may be time to restore it back to its natural beauty. Cleaning marble floors is very important to maintain the freshness of your floors. You would need to seek professional marble restoration and cleaning services for the most effective results.
What Else? Call me now for a no obligation Estimate
07788 726710